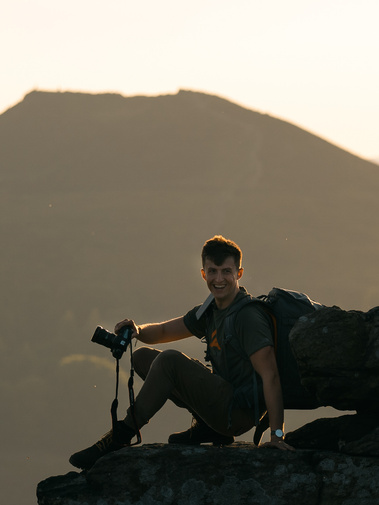 Hey, I'm Cal.

I'm a freelance photographer based in the UK specialising in travel and lifestyle. I photograph weddings in the UK and abroad and always have a camera in my hands.
Finding my dad's old Hasselblad in the attic kick started my obsession with cameras, an obsession which to this day still has a firm grip on my life (and bank account).

Since finding that old film camera 13 years ago I've amassed an arsenal of my own gear which I use to religiously document my time spent travelling with friends.
Commercially I specialise in lifestyle, weddings, food and travel photography.
I'm always down to meet new people and companies, especially if there is a chance to go adventuring.
Cal
Cambodia
In March 2018 I moved over to Bali in Indonesia where I travelled extensively, taking photos every single day working with some really inspirational photographers and videographers.
While there we travelled to Cambodia and photographed children living in the north west of the country.

The photographs I took on this trip are simply my favourite work to date, the connection I was able to form with them through the portraits I took will live with me forever.
Travel
Travel photography is where my heart is at and so if you have an opportunity that involves me travelling and having a camera in my hand, then I am pretty much guaranteed to be on board with whatever you are pitching.

Please get in touch and let's get the ball rolling!